Animation Lesson — Two Legged Full Bodied Characters, has to be the most difficult lesson so far. I created what I thought was a pretty good rabbit, but upon comparison there were a lot of inconsistencies between mine and the original.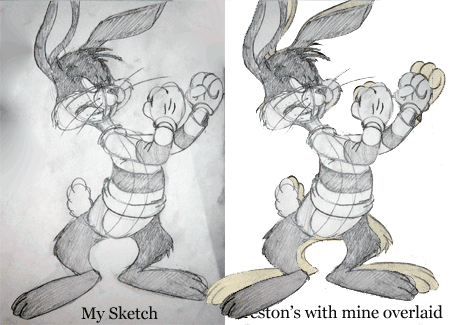 I redrew the whole thing and then made new comparisons. Not much better so it's rinse and repeat, and again and again and again.
What I find hard about my correction method, (perhaps some of the other students or even John K (the instructor) have some advice for me) is that when I start to look for inconsistencies, I begin to draw without using the "construction" technique (ie. turning basic shapes into more detailed shapes) but in more of a straight ahead method (ie. Just moving lines to look more like the finished product). Am I tackling the problem correctly, or should I also go back to construction method again when making corrections?
Anyway through trial and error I've got something that almost matches up but of course it certainly won't win any awards: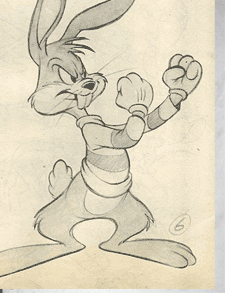 I don't even want to show you the duck, but at least I can say this was only the first attempt: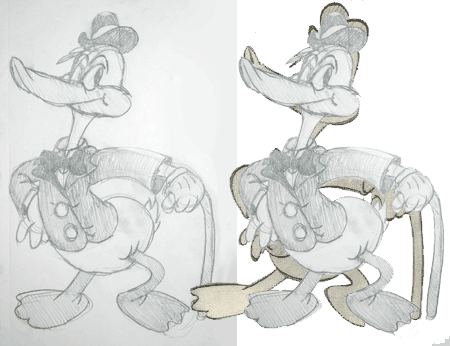 And here is the latest version of the duck: